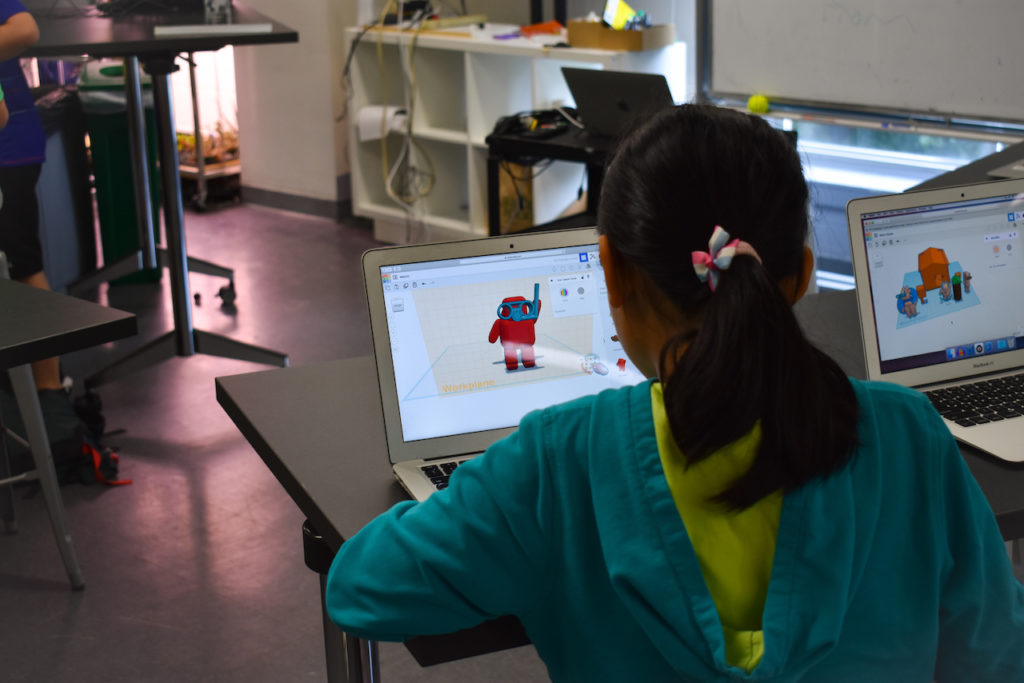 FULL
Students will be introduced to different 3D modeling software, as well as the process of turning their models into real world creations through 3D printers. Students will learn about the art of design and learn steps related to design thinking. The class will culminate with a competition for best design. Student designs will be printed at camp.
3D Printing Session 2
Grades: Grades 5 - 8 Date: July 19 - 23 Time: 9:00 AM - 3:30 PM Categories: STEM
Location: High School Teacher: Matthew Bachiochi Price: $500
Photos depicting students not adhering to COVID safety protocols were taken pre-pandemic. Learn about our COVID-19 safety policies for our summer 2021 programming.