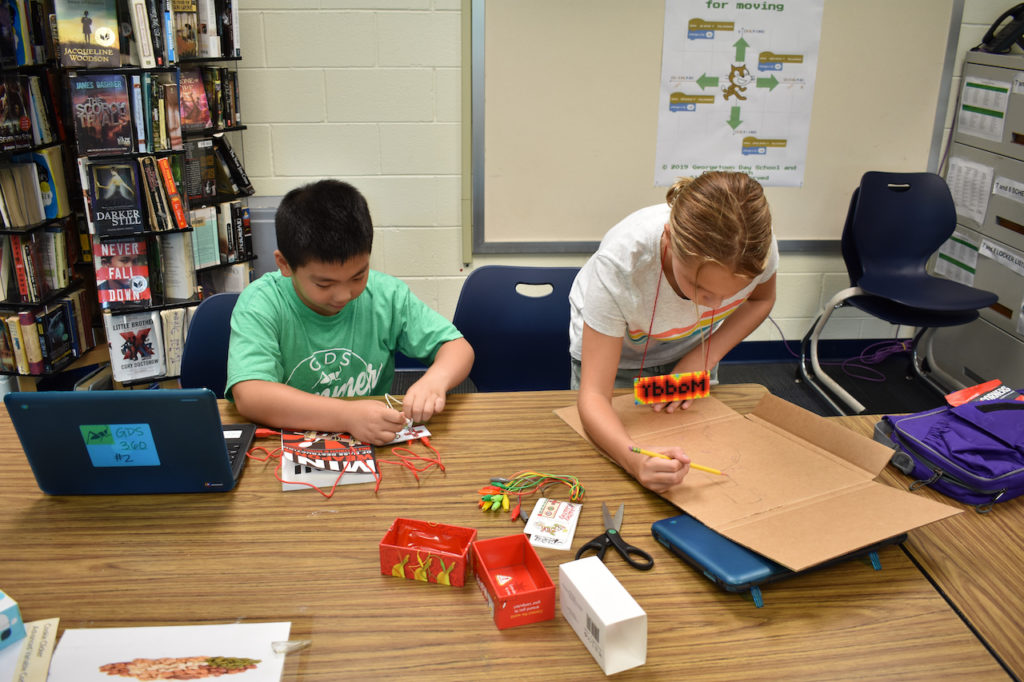 This camp takes a hands-on approach to your favorite Nintendo video games. Using the Nintendo Switch's Labo, we create our own controllers to enhance the fun of the gameplay. We will build basic and complex engineering mechanisms, learn cardboard construction techniques, use real tools, and play video games with our constructions! Class participants are required to wear closed-toed shoes and pull long hair back into a ponytail for safety.
NINTENDO®️ Cardboard Creation Camp
Grades: Grades 5 - 7 Date: June 26 - 30 Time: 9:00 AM - 3:30 PM Categories: Afternoon Care Offered, STEM
Location: Lower/Middle School Teacher: Elvin Peprah Price: $500
Photos depicting students not adhering to COVID safety protocols were taken pre-pandemic. Learn about our COVID-19 safety policies for our summer 2021 programming.