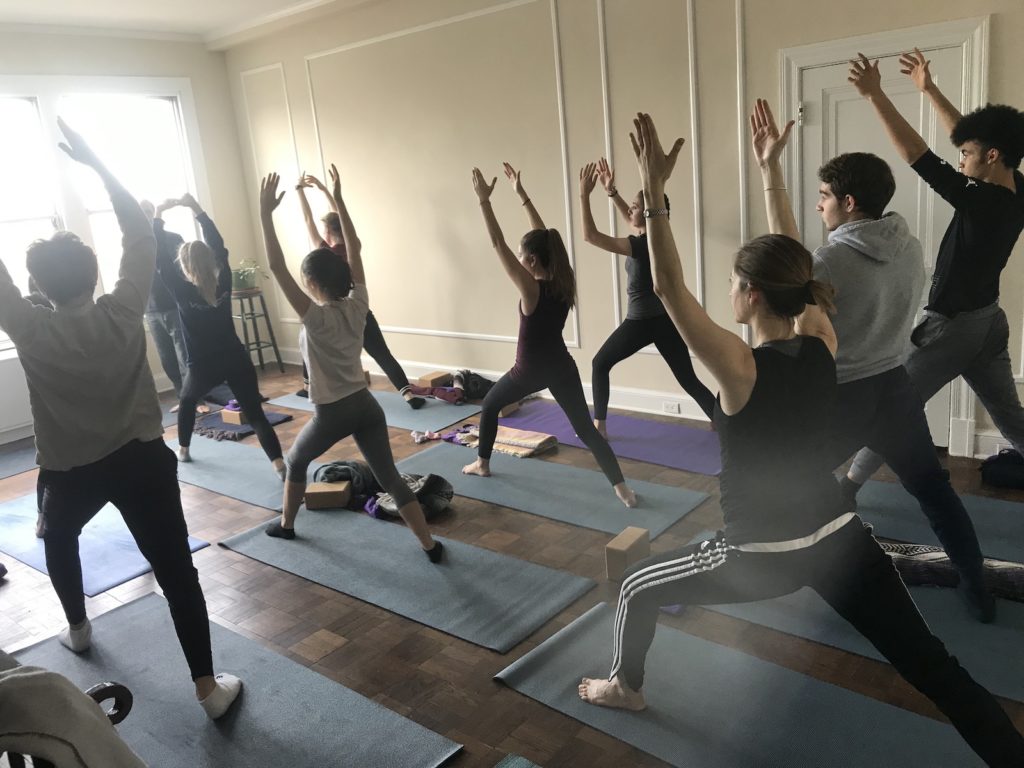 This program will be virtual.
This two-week fun workshop includes a yoga sculpt*course combined with time for reflective journal writing. We will blend a core power flow practice with hand weights, breath work, mini meditations, and journaling. The class will encourage letting go of perceived perfection, embracing our inner strength all while enjoying great music! You will walk away with increased inner and outer strength, heightened awareness of yourself and perhaps a new appreciation for the music of Prince, Stevie Wonder, Chicago House music, old school hip hop, and more!
*What is Yoga Sculpt? YS incorporates hand weights and high-intensity cardio bursts along with yoga poses. The class is structured for all abilities as we adapt poses and modify along the way. The hand weights add a new challenge to traditional yoga classes. Yoga Sculpt also incorporates cardio exercises to get your heart pumping and your blood flowing.
Materials: you will need a yoga mat, heavy and light hand weights (approximately 3 lb and 5 lb or slightly more or you can use cans, bottles or bags of rice!), and a water bottle.
We will provide journals and pens for you!
Club Quarantine Yoga Sculpt Workshop and Journaling
Grades: Grades 7 - 12 Date: June 22 - July 3 Time: 10:00 AM - 12:00 PM Categories: Day Camp, Writing
Location: High School Teacher: Gabrielle Holder Price: $350