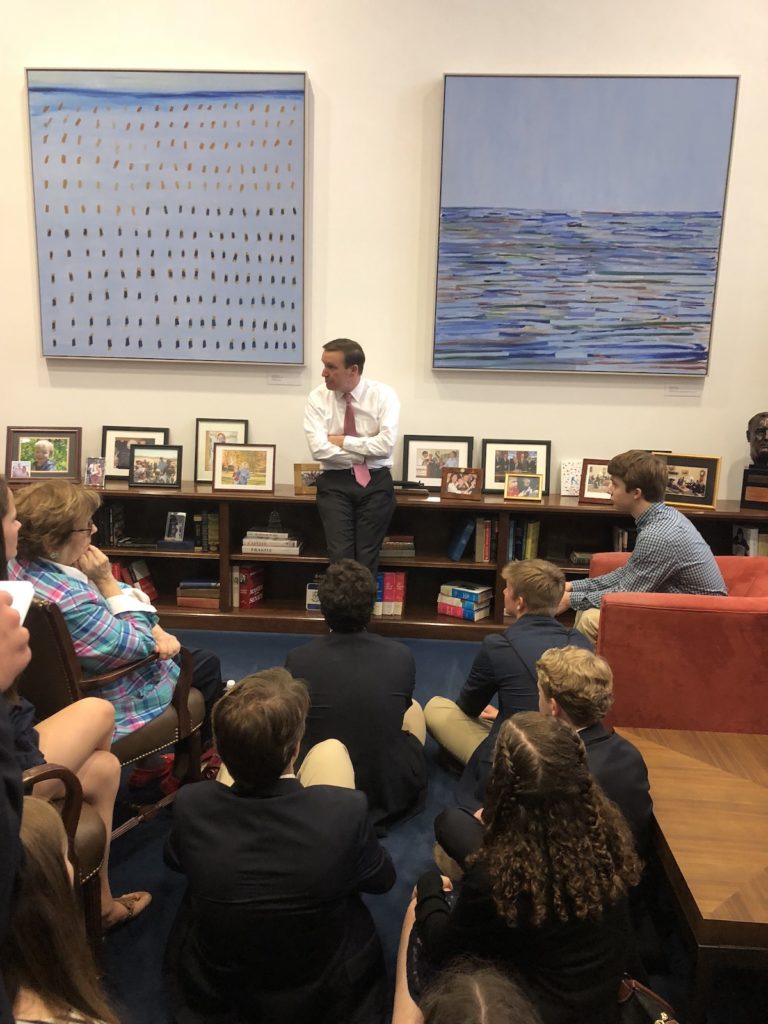 An insider's look at the people, policies, and debates currently dominating American politics. We will hear directly from the thought, policy, and political leaders who are setting the parameters of the debate, delve into the strategies they are using, and learn what they are doing to drive the debate forward.
Students will either take field trips to locations in D.C. to meet with special guests or guests will come to GDS.
An Insiders Guide to Politics in Washington, DC
Grades: Grades 8 - 11 Date: July 10 - 14 Time: 1:00 - 3:00 PM Categories: Academic & Study Skills
Location: High School Teacher: Sue Ikenberry, Lisa Rauschart Price: $295
Photos depicting students not adhering to COVID safety protocols were taken pre-pandemic. Learn about our COVID-19 safety policies for our summer 2021 programming.