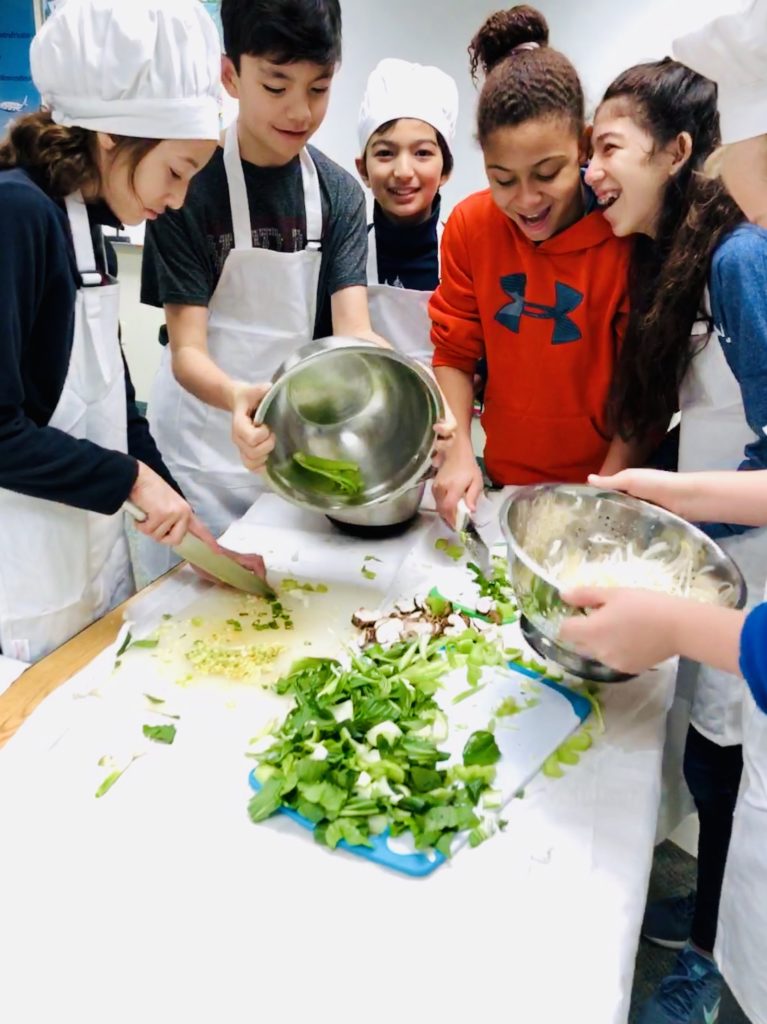 WAITLIST FOR BOTH SESSIONS
This program will be offered virtually.
Wouldn't it be wonderful to start the day with a breakfast in beautiful Rome just miles from Vatican City, then enjoy lunch on the warm beaches of Punta Cana in the Dominican Republic, before dinner as you soak in the sights and sounds of Peking Opera in Beijing? An international trip to feast like that would take hours of travel! Why wait to get a taste of the world when you can join us for an international food tour that will not only expose you to flavors from around the globe but also teach you some useful skills in the kitchen? This fun and delicious course is sure to be a treat as we will prepare signature dishes from countries including Italy, China, Dominican Republic, and Jamaica. Students will learn basic kitchen safety tips and become more independent and confident in the kitchen.
*While we will try to accommodate all allergies, we may not be able to avoid all allergens. Please contact the camp office ahead of time if you have any questions or concerns.
International Cooking Camp:

International Cooking Camp Session 1
Grades: Grades 5 - 8 Date: July 13 - 17 Time: 9:00 AM - 12:00 PM Categories: Afternoon Care Offered, Day Camp, Morning Care Offered
Location: High School Teacher: Khalid Bashir Price: $250