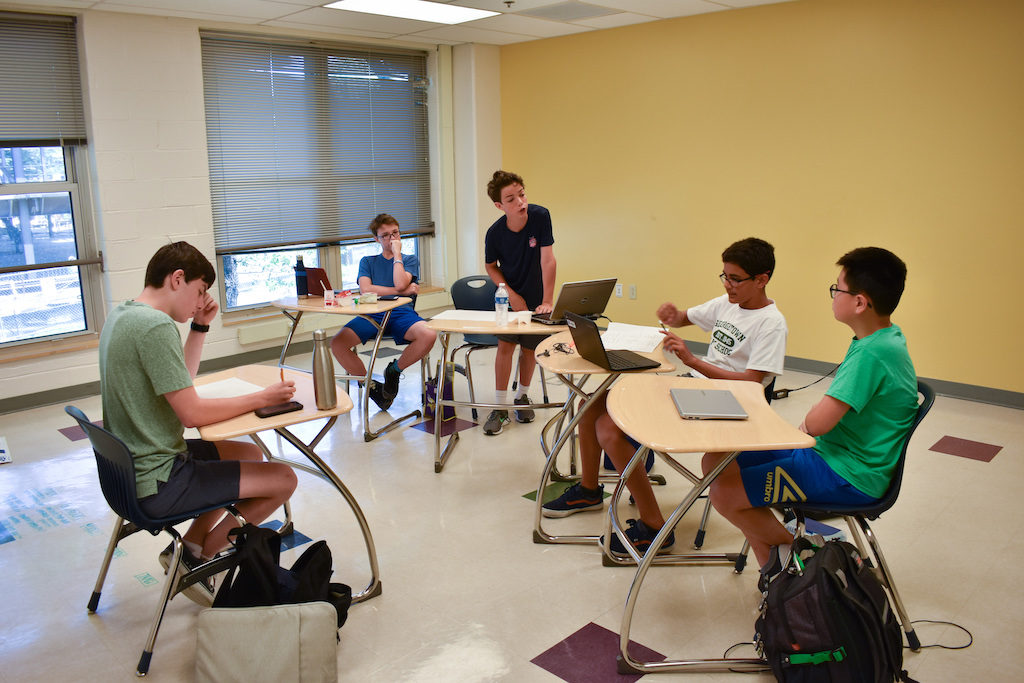 This program will be online.
Students will learn the basics of public speaking, argumentation, and how to rebut arguments. This class will focus on introducing students to various debate forms used around the country and the world including Spontaneous Argument Debate, Public Forum, and Middle School Public Debate. This fast-paced course will give students the chance to debate different topics including those on the economy, social issues, foreign policy, and education. Debaters will learn how to make an argument, speak in public, rebut arguments, and more in this summer week-long debate course.
Daily format may be similar to this:
9:00-9:45 "Online" Morning meeting, usually an icebreaker or game, first lesson of the day
9:45-10:30 Preparation for the afternoon debate.
10:30-12:00 Students or pairs will be assigned a time slot between to perform their debate to the teachers and be given direct and individualized feedback. The entire class does not have to be online during this time, only during their scheduled performance time. Other students will have an alternate activity that improves their debate skills.
Introduction to Middle School Debate Camp
Grades: Grades 6 - 8 Date: June 15 - 19 Time: 9:00 AM - 12:00 PM Categories: Afternoon Care Offered, Debate, Morning Care Offered
Location: High School Teacher: Cashel Koski, Felicia Kalkman Price: $250