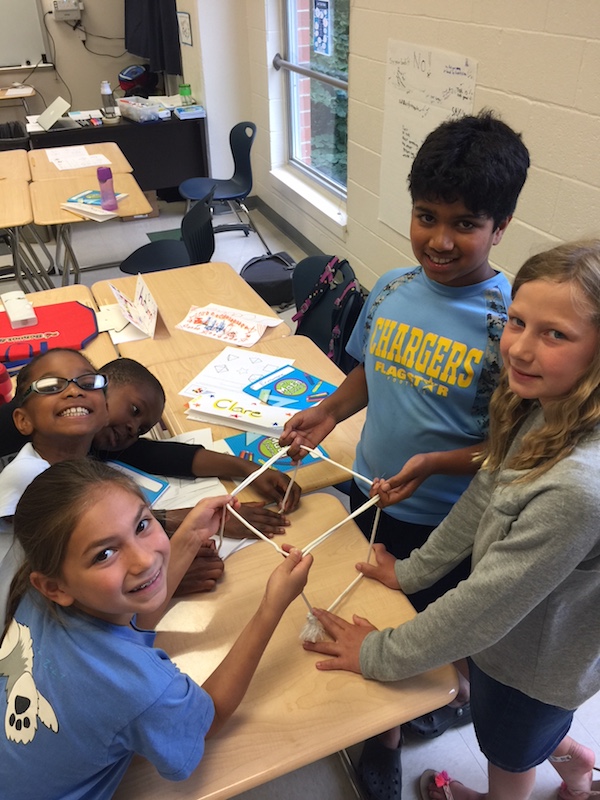 For the morning portion of this program students will participate in Novel Engineering with Jay. Novel Engineering is an approach to integrate engineering and literacy. Students use stories as the basis for engineering design challenges that help them identify problems, design realistic solutions, and engage in the Engineering Design Process while reinforcing their literacy skills.
For the afternoon portion of this camp students will have lunch and free time outside, as well as participate in various activities including art, science experiments, games, etc.
Novel Engineering Session 2
Grades: Grades 3 - 5 Date: July 26 - 30 Time: 9:00 AM - 3:30 PM Categories: Academic & Study Skills, Art, STEM, Writing
Location: Lower/Middle School Teacher: Jay Tucker Price: $500
Photos depicting students not adhering to COVID safety protocols were taken pre-pandemic. Learn about our COVID-19 safety policies for our summer 2021 programming.