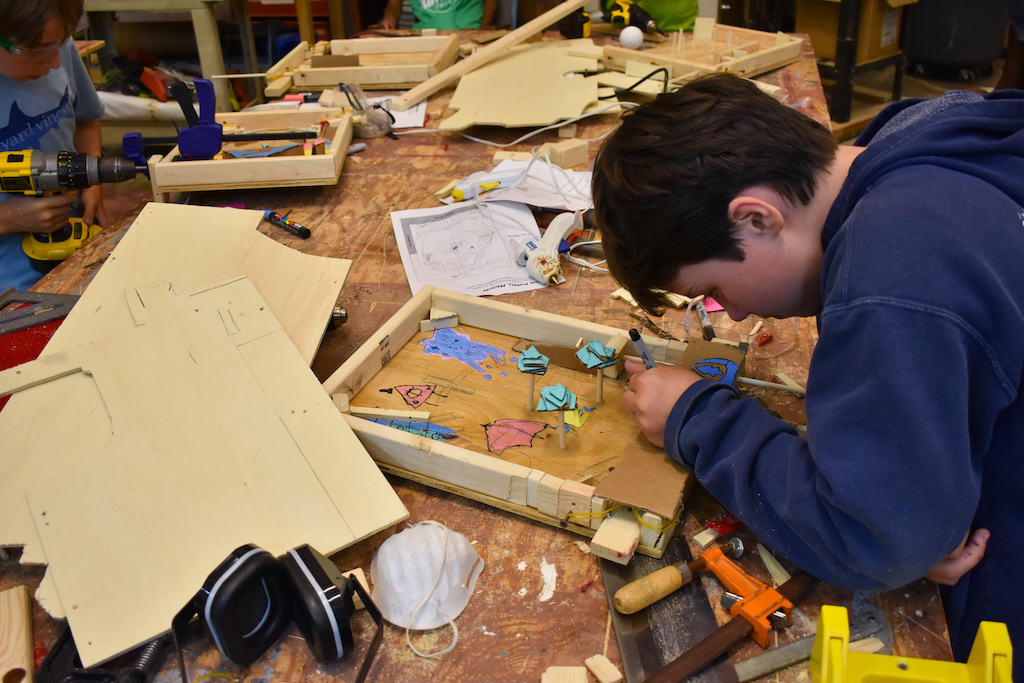 Come make your own tabletop pinball machine! Students in this camp will learn the basics of woodworking, electronics, 3D printing, and workshop safety in order to make their machine. We'll be working in an area with power tools so be sure to have your kids wear closed toe shoes.
Pinball Makers
Grades: Grades 5 - 7 Date: June 28 - July 2 Time: 9:00 AM - 3:30 PM Categories: STEM
Location: Lower/Middle School Teacher: Elvin Peprah Price: $510
Photos depicting students not adhering to COVID safety protocols were taken pre-pandemic. Learn about our COVID-19 safety policies for our summer 2021 programming.