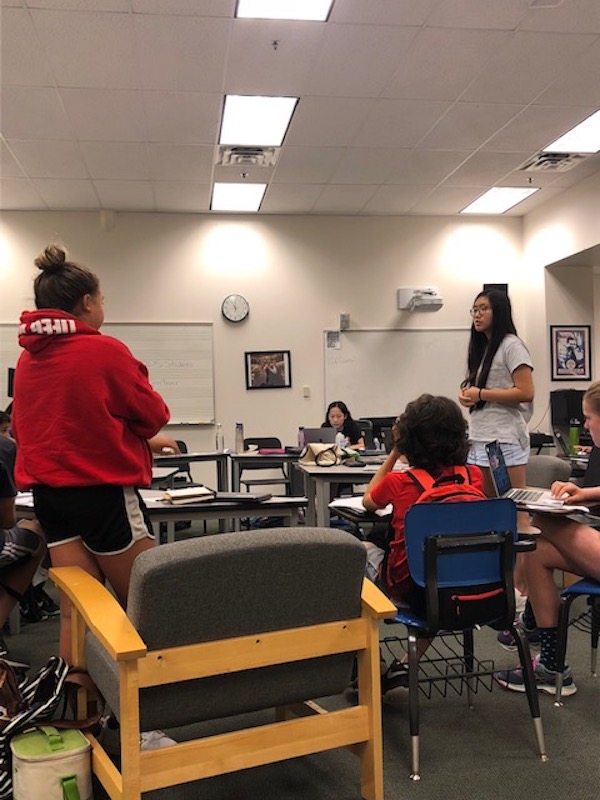 In this week-long program intended for students with some prior debate experience, students will improve their skills in Public Forum Debate under expert guidance of GDS's Middle School debate coach. Public Forum is a two-on-two debate that focuses on various domestic and foreign issues. Debaters will learn how to make an argument, speak in public, support their arguments, and more in this summer debate course.
Public Forum Debate Camp
Grades: Grades 5 - 9 Date: June 21 - 24 Time: 9:00 AM - 3:30 PM Categories: Debate
Location: Lower/Middle School Teacher: Teacher TBD Price: $405
Photos depicting students not adhering to COVID safety protocols were taken pre-pandemic. Learn about our COVID-19 safety policies for our summer 2021 programming.