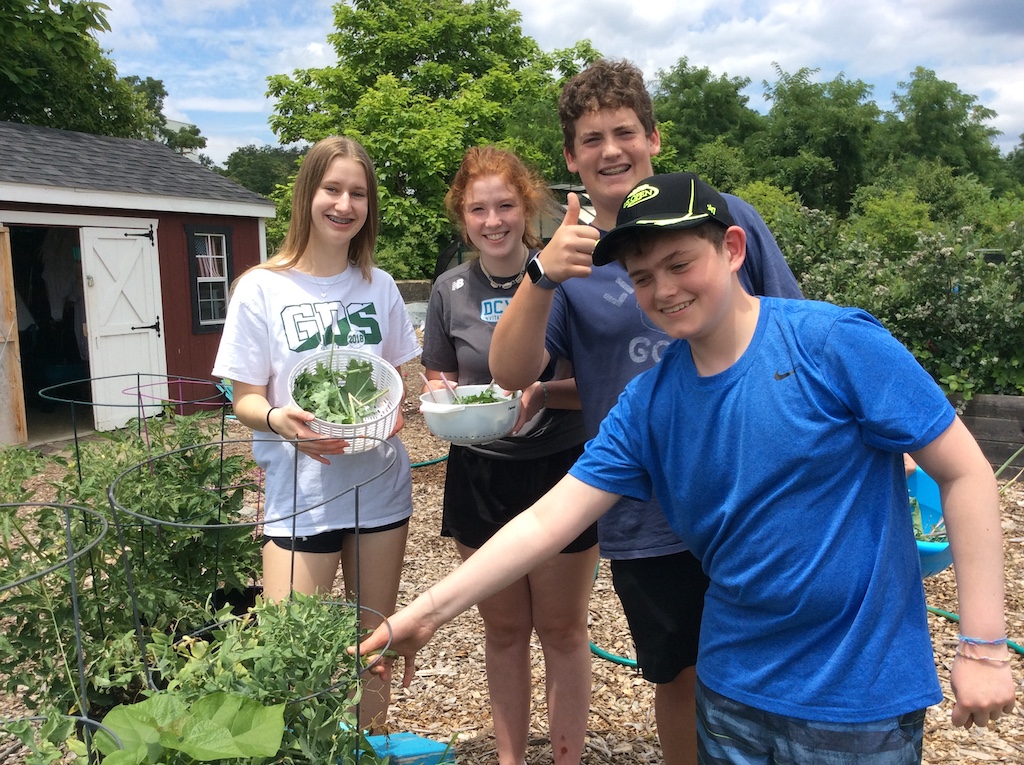 Explore and learn more about social justice issues and inequities in DC through hands-on service and conversations with social justice practitioners. GDS partners high school students with teacher–mentors to explore inequities that exist in DC, why they persist, what solutions are working, and what more can be done. Each week's service experiences will be enriched by expert speakers and other learning opportunities. GDS students are eligible for up to 28 service hours which can be applied to the graduation requirement (other students should check with their schools).
*Please note that while we try to provide as many off campus service opportunities as possible, there will still be some periods of time during the week where service learning will take place on campus.
This week's theme is Hunger and Food. Students will partner with organizations in the community that help support those in need of food as well as learning about nutrition and other factors that might be involved with access to quality food options.
Service and Social Justice:

Session 2: Hunger
Grades: Grades 9 - 12 Date: June 22 - 26 Time: 9:00 AM - 3:30 PM Categories: Service & Social Justice
Location: High School Teacher: Judy Brown, Veronique Mattei Price: $460