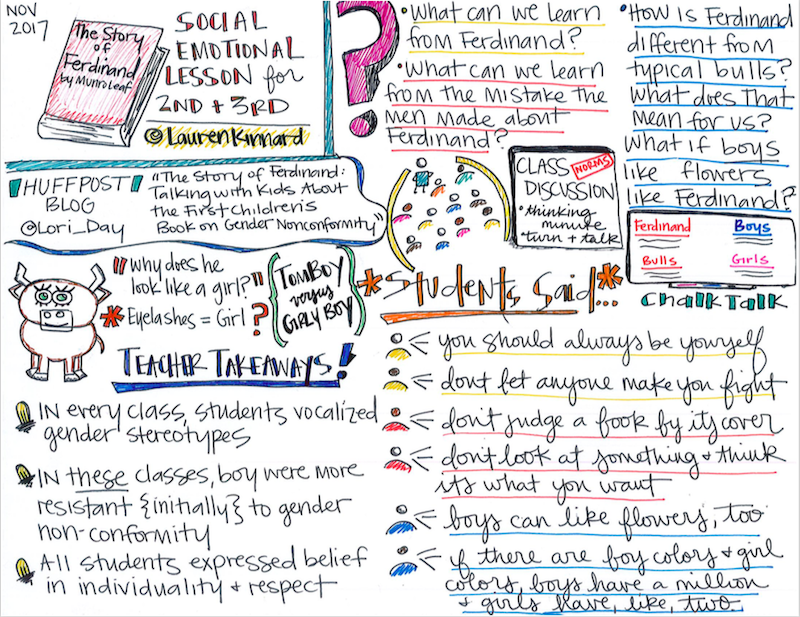 *This program will be offered virtually if we cannot meet in person*
Do you find yourself doodling along the side of your paper while trying to take notes in class? Do you ever read your notes from class and have no idea what they mean? If so, SketchNoting is the perfect summer class for you! Research shows that note-taking that includes shapes, colors, lines, hand lettering, and quick sketches improves retention and promotes deeper learning… Not to mention it's fun! Throughout the week, we will build our "visual vocabulary" and develop our SketchNoting skills by collaboratively SketchNoting videos, quotes, portions of books, tweets, news articles and more.
This course will be online. This is a two week afternoon class designed to help students with their organizational and note taking skills. This is a great afternoon option for students who are taking a morning math class. All supplies are included and will be available for pick up or delivery.
SketchNoting:

SketchNoting Session 2
Grades: Grades 6 - 8 Date: August 3 - 14 Time: 12:30 - 3:30 PM Categories: Academic & Study Skills, Afternoon Care Offered, Art, Writing
Location: High School Teacher: Lauren Kinnard Price: $630