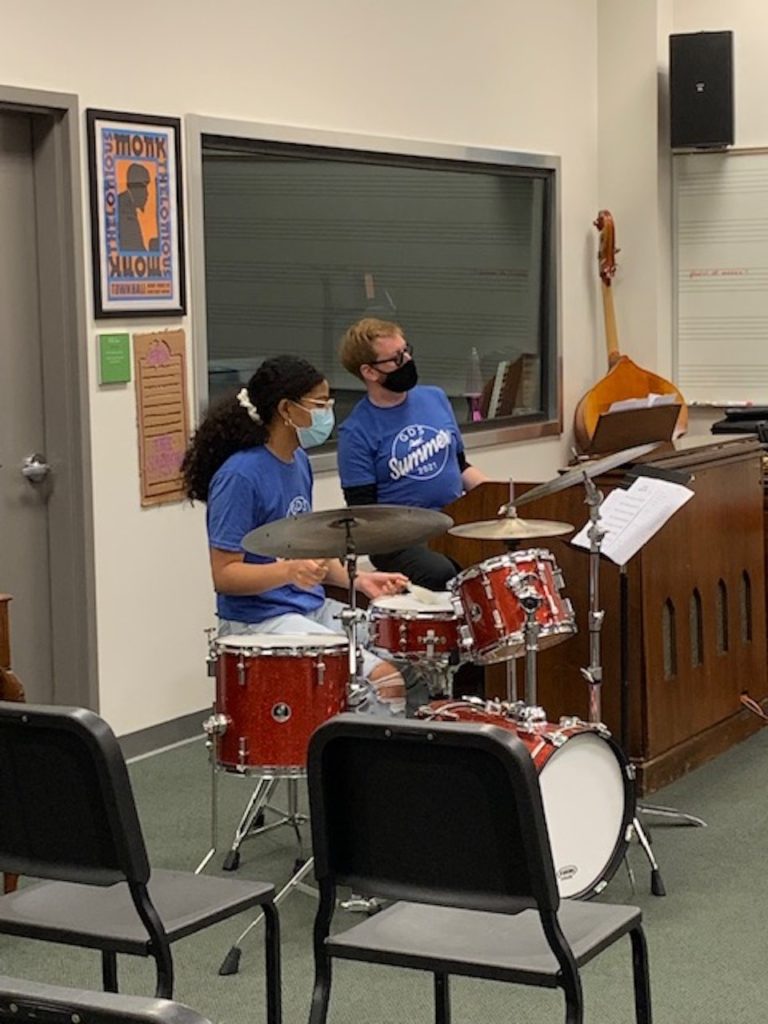 Summer Jazz at GDS will engage students in all aspects of developing as an improvising musician. Students will learn the history and context of jazz music through text, recordings, and videos, and apply theory and methods in improvisation to their instruments. In addition to listening and playing, the course will address developing a personal style and touch on aspects of performance practice and recording. An instrument of any type is recommended to fully participate in this program.
Summer Jazz Workshop
Grades: Grades 8 - 12 Date: June 27 - July 1 Time: 9:00 AM - 3:30 PM Categories: Art, Day Camp
Location: High School Teacher: Brad Linde Price: $500
Photos depicting students not adhering to COVID safety protocols were taken pre-pandemic. Learn about our COVID-19 safety policies for our summer 2021 programming.