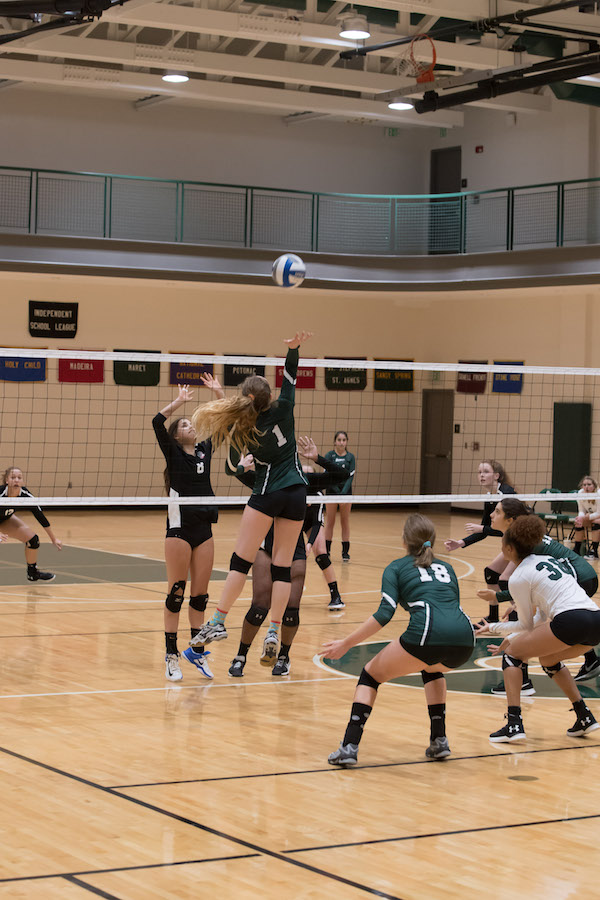 Get your volleyball on with with the GDS varsity volleyball team and coaches!! Learn the basics of the game or improve upon your existing skills with one of the top volleyball programs in the DMV. Camp is open to rising 5th-8th graders, from beginners to advanced/experienced players. Coach Brandon Wiest and his coaching staff (our varsity players!) strive to bring a positive experience to all campers, while training in a FUN, hard-working environment.
We strive to provide a quality volleyball experience for rising 5th-9th graders, grouping campers by experience level on separate courts to ensure they're working on the skills most appropriate to their skill and experience level. At camp, we will use a combination of individual skill development drills, multi-contact team drills, fun games, and competitive playing sessions to apply each of the learned skills. Our goal is for our campers to leave GDS Volleyball camp having formed lasting friendships, feeling confident in their own abilities, and with an ignited passion for the sport that we all love so much.
Parent testimonial from our 2019 camp:
"From our perspective, we were surprised [our daughter] was even willing to sign up for the camp. But immediately after the first day, she was excited enough to want to go to Modell's to pick up some knee pads. We also bought a regulation size net and she's been outside after camp every day with [her new friend from camp], me, and others to practice/play. Was surprised how much use the net has already gotten!"
Volleyball Camp:

Volleyball Camp Session 1
Grades: Grades 5 - 9 Date: June 21 - 25 Time: 12:30 - 3:30 PM Categories: Outdoors & Sports
Location: Lower/Middle School Teacher: Brandon Wiest Price: $325
Photos depicting students not adhering to COVID safety protocols were taken pre-pandemic. Learn about our COVID-19 safety policies for our summer 2021 programming.