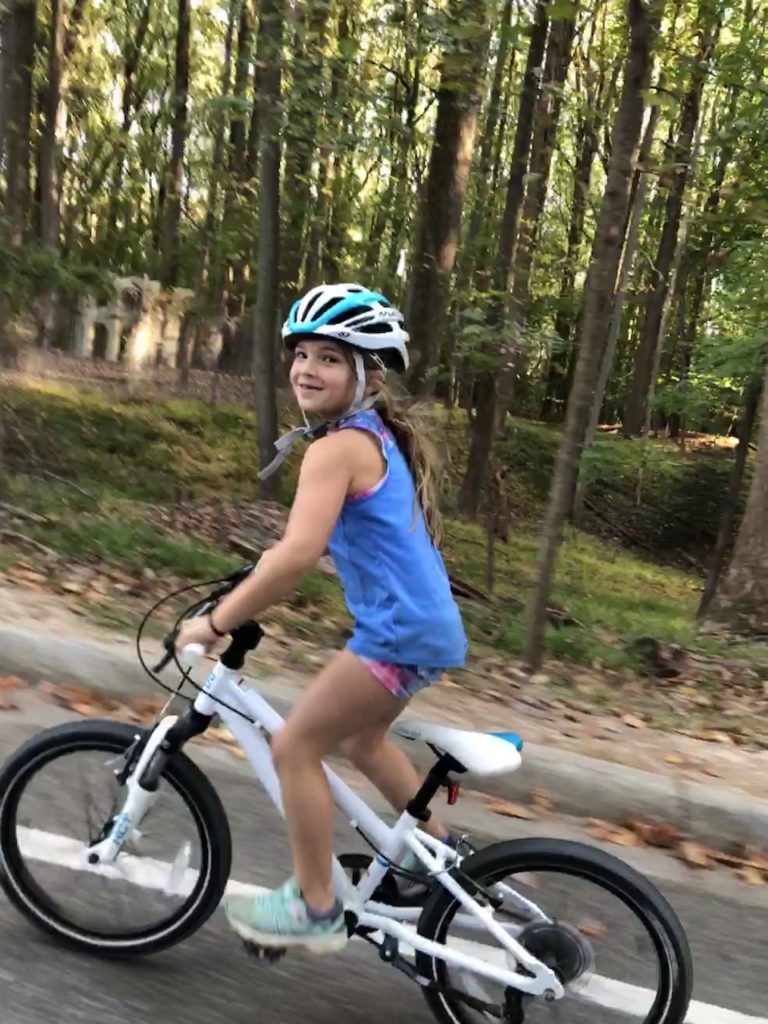 This camp is for independent riders with stamina (no training wheels, able to start/stop/control speed independently).
Participants will build bike endurance, skills and confidence through group rides and exploration of nearby neighborhoods and local roads. Mileage and daily rides vary, but we always include visits to community friends like Fire/Police, outdoor yoga and an ice cream ride adventure!
*Option to rent a bike for $50/week. If you bring your own bike it must be a geared bike with hand brakes. You must have a helmet.
*Students will be riding off campus each day. Please note that this is a strenuous and active camp. Refunds will not be provided if your child is not able to maintain the demands of the program.
Adventure Bike Riding Camp:

Adventure Bike Riding Camp: Session 1
Grades: Grades 1 - 5 Date: July 24 - 28 Time: 9:00 AM - 3:30 PM Categories: Afternoon Care Offered, Day Camp, Outdoors & Sports
Location: Lower/Middle School Teacher: Pedal Power Kids Price: $500
Photos depicting students not adhering to COVID safety protocols were taken pre-pandemic. Learn about our COVID-19 safety policies for our summer 2021 programming.