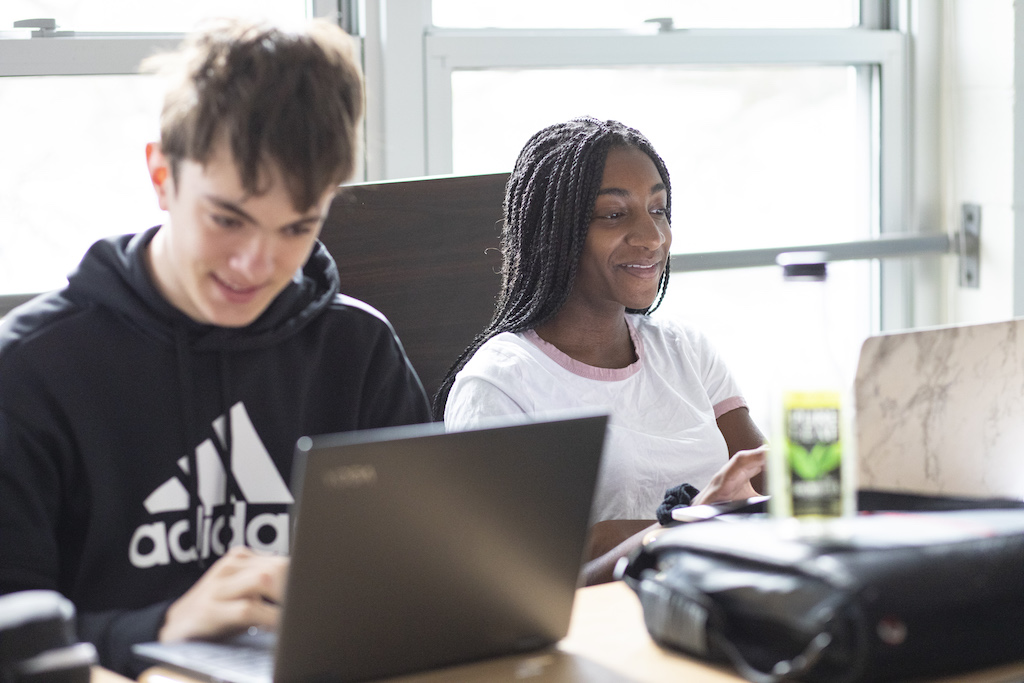 In this course, you will learn the skills of a coder and the mindset of an entrepreneur, through actually building and releasing an iPhone app with your friends! You'll gain an exciting set of 21st-century tech skills and learn how to make your own apps and games. To start, you'll learn about logic, coding (Javascript and React), and design, through fun, group-based activities, led by an enthusiastic instructor. At the end, you'll complete a final project where you make an app for a real non-profit organization. Previous students have created real apps being used right now by a mental health charity, a New York non-profit, and a charter school in the UK for their final projects.
You don't need any previous experience or special software for the course: all you need is your creativity!
SEE OUR PROGRAM IN ACTION (Click to watch a video)!
Watch a group of 5th grade students meet with a non-profit CEO after building his app
Hear one of our students talk about the mental health app she built to help kids get through lockdown
Build Your Own App:

Build Your Own App Grades 7-10
Grades: Grades 7 - 10 Date: July 24 - 28 Time: 9:00 AM - 12:00 PM Categories: STEM
Location: Lower/Middle School Teacher: VineyardApp Camp Price: $365
Photos depicting students not adhering to COVID safety protocols were taken pre-pandemic. Learn about our COVID-19 safety policies for our summer 2021 programming.