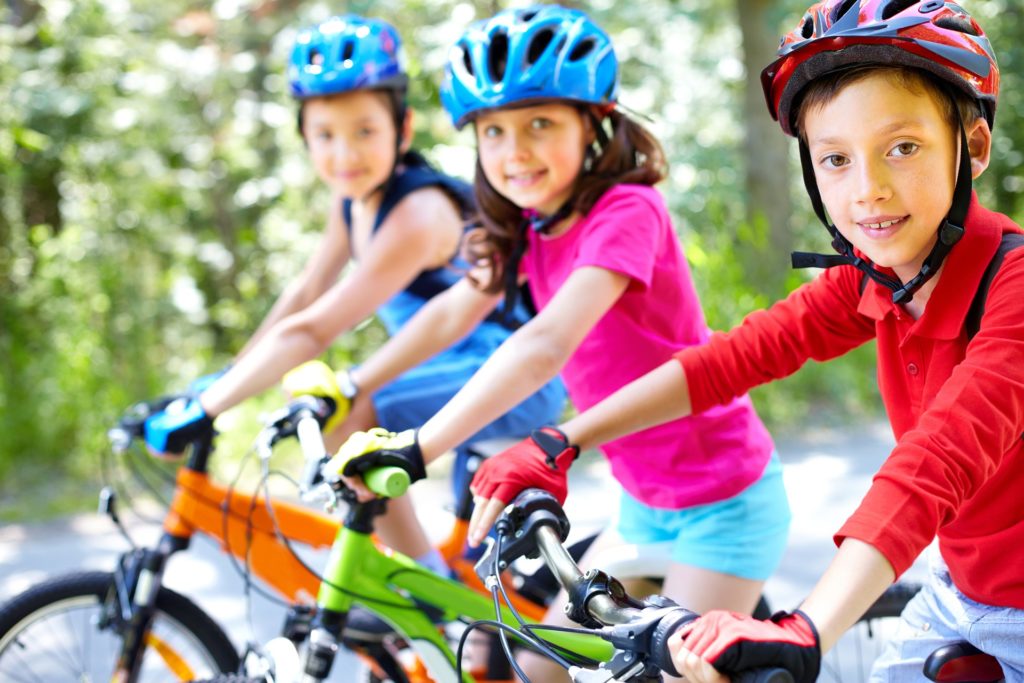 WAITLIST
Say goodbye to training wheels! Participants will learn to ride safely and confidently over the course of the camp week; first by mastering balancing and gliding , then will easily transition to riding independently. We'll master starting/stopping, speed control, turning, steering, riding in groups and around obstacles and hazards and learn basic traffic safety and bicycle maintenance. Even the most reluctant riders will be beaming by week's end, encouraged by our expert instructors and caring staff, specialized equipment and lots of practice through games and fun.
Students will participate in bike riding lessons during the morning half of the day. In the afternoon students will have time for lunch, free play outside, and other activities such as arts and crafts, games, science experiments, and more.
*Students must have their own bike and helmet to participate. This camp is designed for students to participate in one session only.
Learn to Ride a Bike:

Learn to Ride a Bike: Session 1
Grades: Pre-K - 3rd Grade Date: July 19 - 23 Time: 9:00 AM - 3:30 PM Categories: Outdoors & Sports
Location: Lower/Middle School Teacher: Pedal Power Kids Price: $475
Photos depicting students not adhering to COVID safety protocols were taken pre-pandemic. Learn about our COVID-19 safety policies for our summer 2021 programming.